Our product portfolio is as varied as the application scenarios of endless belts. Based on our basic products, BGK designs countless new variants – combining customer-specific requirements and the expert advice provided by our employees – each year. The respective solution makes optimal use of the combination of advantages inherent in the materials.
The selected components determine the desired characteristics, such as tensile strength, coefficient of friction, antistatic qualities, temperature resistance, and resistance to chemicals, conformity with food safety regulations, and many more application requirements. The BGK MODULAR KIT offers three configuration elements, carcass, coating, and processing, based on which the BGK ENDLESS BELT and thus the individual solution for the customer can be manufactured.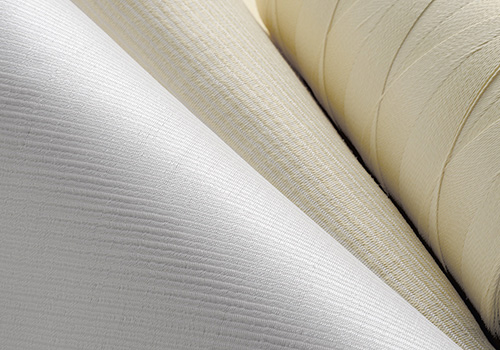 CARCASS
The carcass is basically the backbone of the endless belt and is one of the main factors determining elasticity and load capacity. If the carcass is not coated on both sides, the carcass material also influences the friction coefficient.
Several materials are used to make BGK ENDLESS BELTS:
Polyester which can be dimensioned for different tensile forces based on the respective specification is used most frequently.
The natural fiber cotton offers special advantages when sliding carcasses with a low friction coefficient are required.
Aramid fibers offer particular tensile strength, which makes them the ideal solution for applications in which high forces are transmitted.
For carcasses elastic in length, a spandex-based fiber mix is used.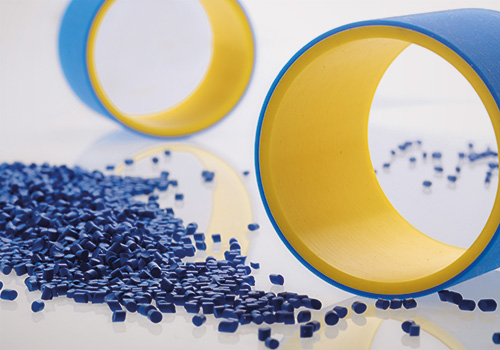 COATING
Once the carcass material is determined, coatings on one or both sides of the belt can be used to define further characteristics of the continuous belt. It is also possible to apply different coatings to each side. The most frequently used coatings are:
Polyurethane as the economic all-rounder for a multitude of applications.
Neoprene for special applications requiring a high-performance, antistatic belt with good chemical stability.
Silicone for all applications requiring high temperature resistance and hygiene, e.g. in the food industry.
BGK can also easily apply coatings to products from other manufacturers in order to ensure a closed, joint-free, and thus homogeneous surface for various conveyor applications.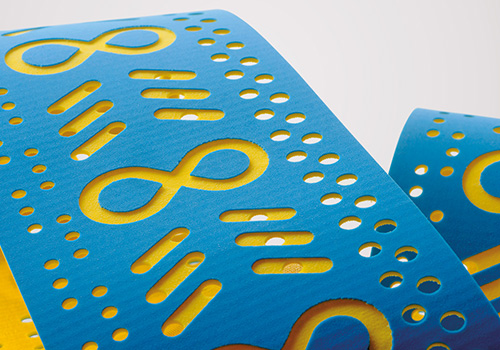 PROCESSING
Once belt and coating are finished, the surface can be processed to fulfill a large variety of functional requirements. Surface processing such as perforating, punching, grooving, and milling as well as the addition of guiding profiles, cleats, and profiles turns the flat belt into a special belt, innovative and with high performance improvements.
THE individuAL SOLUTION
These three dimensions of our modular kit are the basis for your perfect solution. Use our configurator to design your individual ENDLESS BELT …
Configurator