Finding optimum solutions for market requirements has always been Karl Knödel's greatest passion. The establishment of BGK in 1982 was therefore only the logical step to take.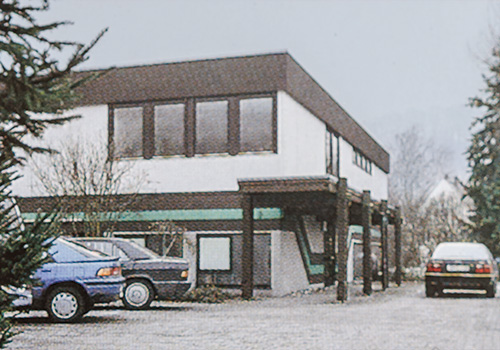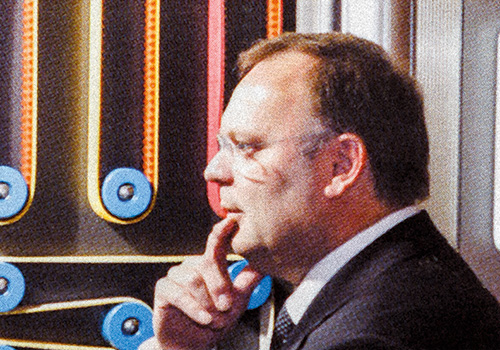 At the time, new requirements emerged in the field of drive and conveyor applications. "More and more electronic elements were used, the equipment became more complex, and simple flat belts were replaced by belts with additional features and functions," recalls Karl Knödel who used this development as an opportunity to respond to market requirements with his young family-owned company. This is how BKG began as a belt processing company, for example perforating, punching, and grooving belts for the respective application purpose using specialist know-how at their production facility then located in Königsbronn. "However, we quickly understood that we needed to offer our customers the finished product from a single source," explains Karl Knödel to illustrate the motivation behind the next step in the company's development. "As there were no machines available on the market that were able to do what we intended, we first had to design and assemble the machines ourselves."
No sooner said than done. The creation of their own machines and equipment enabled BKG to offer the entire supply chain in-house starting in 1992: not only the carcass, but also coating and further processing. For Karl Knödel, this was the decisive advantage. "We were able to control the entire process, which allowed us to be extremely flexible and to quickly fulfill even the most exotic of our customers' wishes".
The customers must have agreed, because very quickly BGK was not only active and successful on the German market but in the whole of Europe, America, and Asia.
After reunification, a subsidiary manufacturing endless woven belts was founded in Dresden (Saxony). The location was not chosen randomly, as Dresden has been a traditional location for endless belt weaving since the 19th century, meaning that the local employees were highly skilled.
The location in Königsbronn became too small, leading to a relocation of the company headquarters to the industrial zone on the Badenberg in Heidenheim in 1998, a location with generous, company-owned premises the size of which was doubled in 2011.
Since 2003, BGK holds an ISO certification according to DIN EN ISO 9001, proof of the high quality standards at BGK which are further confirmed by the SKZ mark of the German Plastic Center.
To ensure continuous high quality in the future, Karl Knödel's son Andreas joined the family-owned company in 2007. Since 2012, the mechanical engineer with a PhD has been the sole managing director of the company, thus continuing the successful family tradition in the second generation.