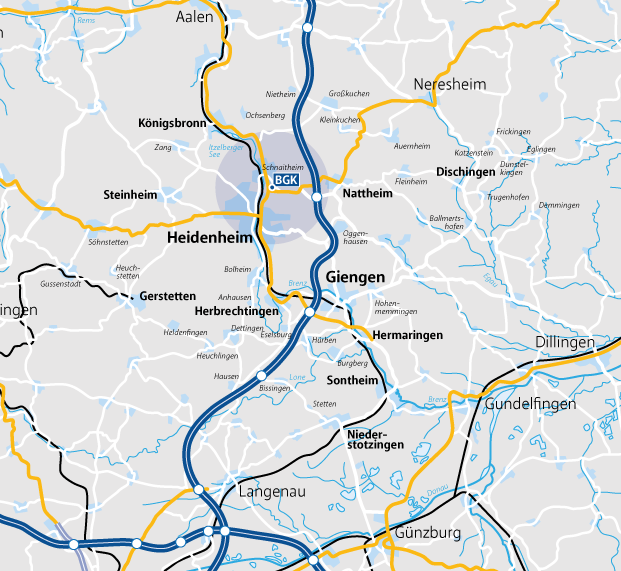 How to find us in Heidenheim on the Ostalb:
You are travelling from either Ulm or Würzburg on the A7 motorway.
Leave the A7 at the Heidenheim exit and follow the B 466a toward Heidenheim (1 km).
At the T-intersection, turn left toward Heidenheim (B 466).
Turn right after 1.4 km – toward the Industriegebiet Schnaitheim – Badenberg (IHK).
Follow the road for 1 km and then turn left at the first intersection (Industriegebiet Schnaitheim – Badenberg) onto Badenbergstraße.
On Badenbergstraße, turn right after 200 m (toward ProBau Kugel).
You will find us on the Badenberg at the end of the road on the left.
Have a safe trip!
Or use Google Maps navigation.
BGK Endlosband
Badenbergstraße 28, Heidenheim an der Brenz, Deutschland
BGK GmbH Endlosband
Badenbergstraße 28
D-89520 Heidenheim
Phone+49 (0)7321/96 60-0
Fax +49 (0)7321/96 60-20