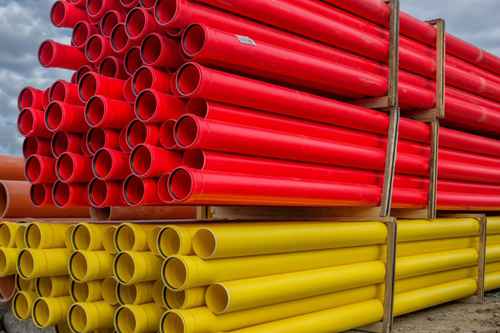 Making extrusion profiles from plastic is a truly "hot" job. Frequently poly-V belts with a rubber friction coating are used for this purpose. In these applications, belts lose their flexibility and bend less readily; impressions in the still soft extrusion products are also the norm – as usual with gluing/butt joint.
BGK HAUL-OFF BELTS are a considerably better solution since they are extremely precise, homogeneous, and manufactured according to very tight tolerances. Even very thick belts bend readily and are flexible.
Both upper and lower belt can be adapted by adding longitudinal or transversal grooves, depending on the requirements of the profiles to be extruded. Both polyurethane and silicone – which shows its full advantages particularly at higher temperatures – are used as materials.